Basic Information of Venezia FC:
♡ Nick Name:
I Leoni ałati (The Winged Lions)
I Lagunari (The Lagoonal Ones)
Gli Arancioneroverdi (The Orange-Black-Greens)
♡ Founded

1907; 115 years ago, as Venezia Foot Ball Club
2005; 17 years ago, as Società Sportiva Calcio Venezia
2009; 13 years ago, as Foot Ball Club Unione Venezia
2015; 7 years ago, as Venezia Football Club
♡ League: Serie A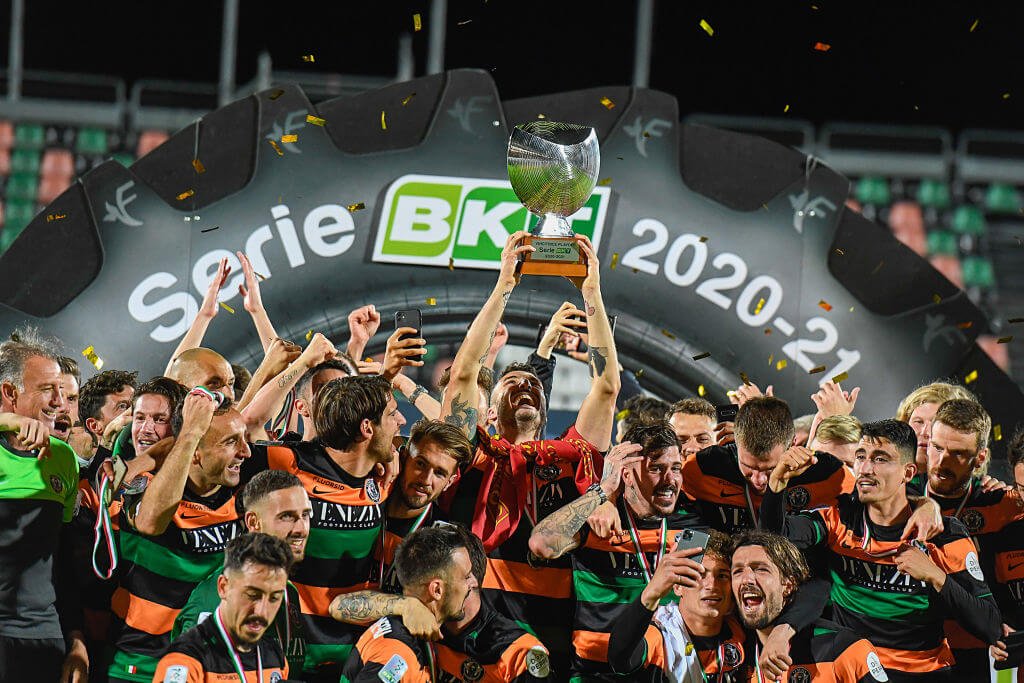 Venezia FC Background and History:
The Venetian Club is full of fantasy and reality. They have repeatedly gone bankrupt, relegated, and almost crazy to return to the top level and continue to win. They have a group of ardent and loyal fans - whether in Italy or thousands of miles away in mainland China.
On December 14, 1907, a group of people gathered at the restaurant "Da Nane of Corte dell'Orso" near Campo San Bortolomio. This group was different from the stories of other teams founded on workers and low-income people - the Venetian club. Among the founding members are professional players, professional referees, and even employees of the Italian Football Association.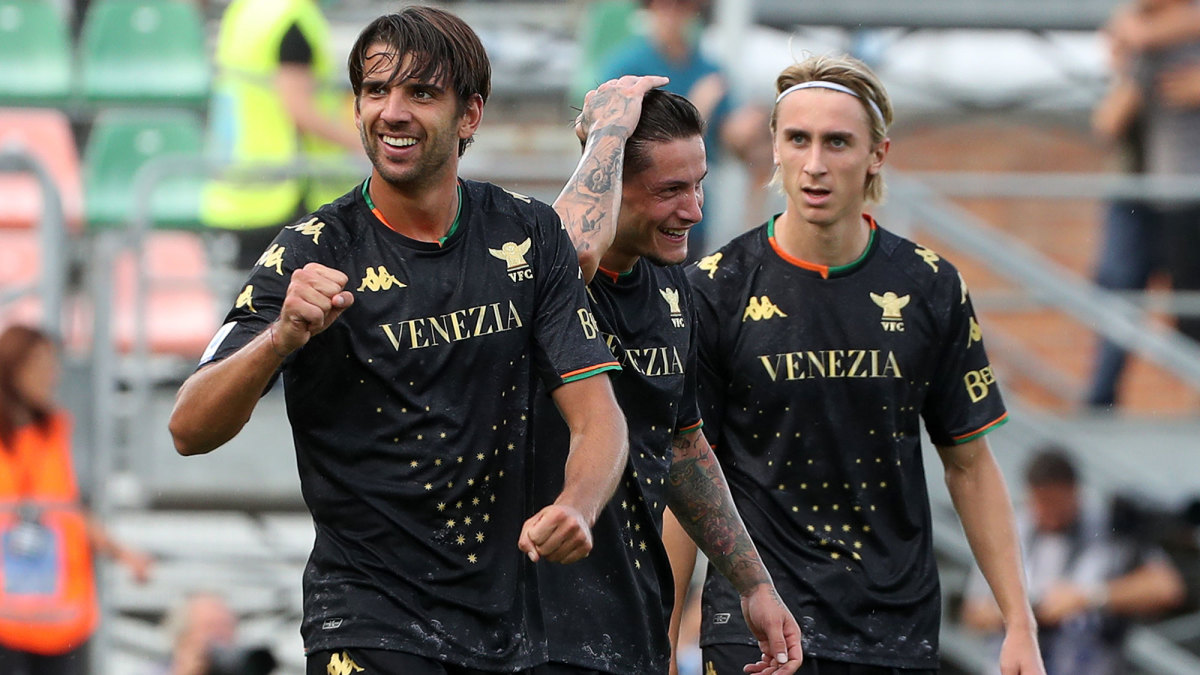 For example, Gerardo Portoletti, who was later awarded the honorary golden whistle and the title of the meritorious referee by the Italian Football Association, when he founded the Venice Football Club, He is both a registered professional athlete and a professional referee.
The first-generation team uniforms were red and blue color-blocking jerseys (to avoid confusion with the Genoa team, they were changed to black and green in 1911).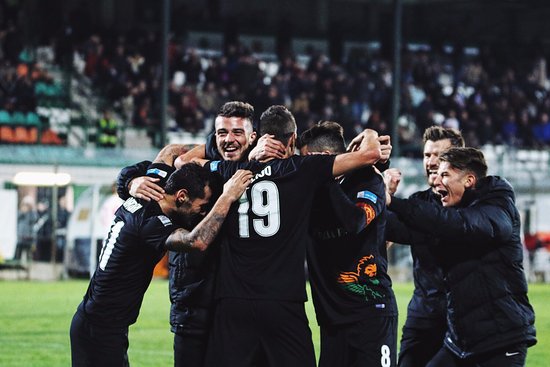 ♡ Venezia FC Highlights (Honor):
In the 1998-99 season, after a 31-year absence from Serie A, the club once again qualified for the top league. Inter Milan's Uruguayan star Alvaro Recoba was loaned to Venice. In just half a season, "Chinese boy" Recoba scored 11 goals and completed 9 assists, with an amazing performance rate.
The team defeated Roma 3-1 and Fiorentina 4-1. He almost single-handedly helped Venice avoid relegation, leaving a story in the international football world of that year.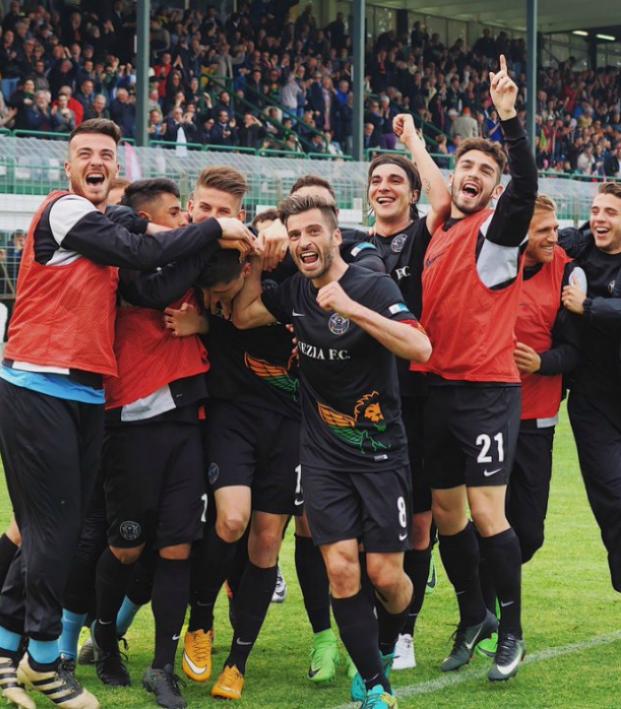 ♡ Famous Venezia FC Player:
Venezia fans may not know this guy, but he's one of the most famous alumni from our hometown club. Centurioni started his career at Venezia before spending a season with Corsico in Milan and then entering into professional football just six matches later! He won two leagues titles while here (one during which they were promoted) - something you can be proud about if your name is Enrico Ceniti or any other Udinese fan who loves good read on four wheels.
Bestsellers of Venezia FC Jerseys:

Venezia FC Kits:
♡ Introducing the Venezia Kit 2021/22: Venezia FC Home Jersey 2021/22!
This sleek and stylish Venezia FC jersey is perfect for any fan of the beautiful game. Venezia FC jersey features a Venezia FC badge on the chest, as well as ventilation holes to keep you cool and comfortable no matter how intense the match gets.
♡ The Venezia FC Away Jersey 2021/22is also available, letting you support your favorite team no matter where they play. Venezia FC kit is made from high-quality materials and features a stylish design that will make you stand out in the crowd.
♡ And don't forget about theVenezia FC Away Jersey Kit 2021/22 – perfect for showing your support on match day.
And if you want to go all out, check out our limited-edition Venezia FC retro jersey from 1998– it's sure to turn heads!
Different types of Venezia FC kits are waiting for you here at Goaljerseys!