Uruguay Jerseys
Gojersey provide Uruguay Jerseys for sale, custom soccer replica & authentic soccer jereys.
Buy authentic soccer jerseys with the names and numbers of your favorite players, from Luis Alberto Suárez Díaz, Rodrigo Bentancur to Diego Martin Rossi Marachlian.
We customiaze soccer gear for men, women and kids. Personalize almost everything with your name, number, team logo, national flags, and more! No minium orders. Buy one of anything for yourself, or get your team added to our store for easy buying.
Uruguay Jersey Sale: Short Sleeve Jerseys and so on.
Basic Information of Uruguay
Nickname: La Celeste (The Sky Blue)

Association: Uruguayan Football Association

Confederation: CONMEBOL (South America)

Head coach: Diego Alonso

Captain: Diego Godín

World Cup appearances: 13 (First in 1930)

Home Stadium: Estadio Centenario

Best result: Winners, 1930 and 1950

Copa América appearances: 45 (First in 1916)

Best result: Winners, 1916, 1917, 1920, 1923, 1924, 1926, 1935, 1942, 1956, 1959, 1967, 1983, 1987, 1995, 2011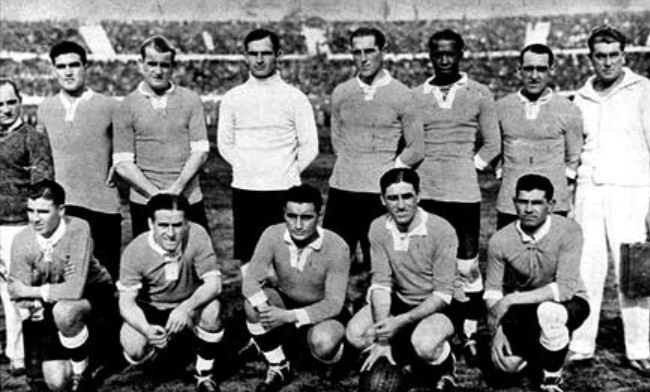 Honor

♥ FIFA World Cup:
Champions (2): 1930, 1950

Fourth Place (3): 1954, 1970, 2010
♥ FIFA Confederations Cup:
♥ Summer Olympics:
♥ South American Championship / Copa America:
Champions (15): 1916, 1917, 1920, 1923, 1924, 1926, 1935, 1942, 1956, 1959, 1967, 1983, 1987, 1995, 2011

Runners-up (6): 1919, 1927, 1939, 1941, 1989, 1999

Third Place (8): 1921, 1922, 1929, 1939, 1941, 1947, 1953, 1957, 2004

Fourth Place (3): 1989, 2001, 2007
Kit and CrestUruguay's coat of arms has four stars. This is unique in world football, as two of the stars represent the gold medals won at the 1924 and 1928 Summer Olympics, the only senior world championship version recognized by FIFA. In 2021, FIFA reconfirmed and approved the use of all four stars on the jersey after a FIFA employee contacted PUMA to revise the team crest.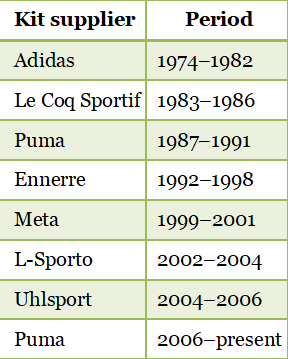 History
The Uruguay National Football Team is controlled by the Uruguay Football Association, the government agency of Uruguay football, and is commonly known as La Celeste (Sky Blue). As we all know, the first official World Cup competition was hosted by Uruguay, but there were very few countries participating in the competition at that time. In 1930, Uruguay hosted the first FIFA World Cup, which they won after beating Argentina in the final. Hosted the first World Cup in 1930, beating Argentina 4-2 in the final.
And in 1950, Uruguay once again won the World Cup. A 2-1 win over hosts Brazil in the final game was the most attended football match ever. Sadly, they haven't topped the FIFA World Cup since then.
They have, however, achieved good results in the Copa América - Uruguay has won the Copa América 15 times. They are tied with Argentina for the most titles in World Cup history. Uruguay also won gold medals at the Olympic football championships twice, in 1924 and 1928. The gold medals won at the 1924 and 1928 Summer Olympics are recognized by FIFA as a FIFA Senior World Championship.