Tunisia Home Jersey 2021/22
A few weeks before the start of the 2021 Africa Cup of Nations in Cameroon in January 2022, Kappa and the Tunisian Football Federation (FTF) jointly unveiled the new home and away jerseys of the Tunisian national team.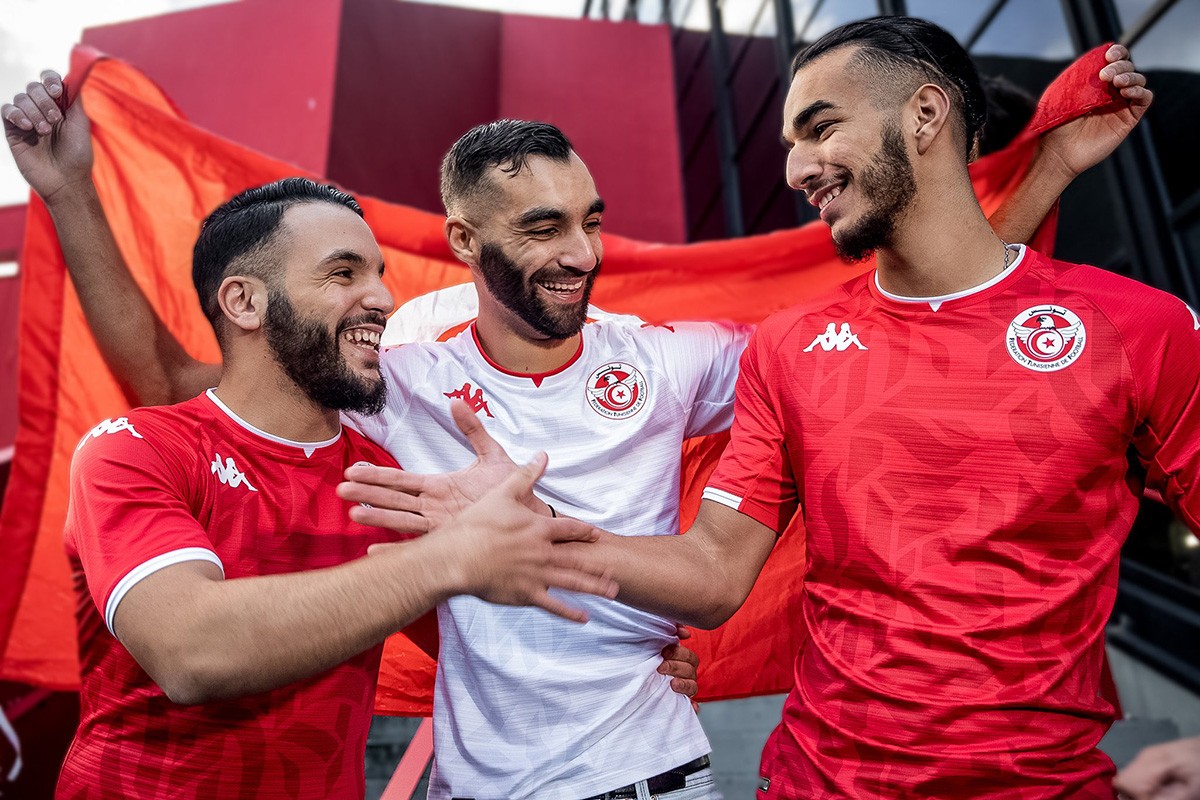 In the third year of Kappa's partnership with the Tunisian Football Association, the two sides have jointly developed new products that combine the brand's DNA, elegance, and technology, as well as the history and identity of Tunisia.
Featuring Kappa's cherished Kombat Pro System technology, the Players Edition Kombat™ Pro 2022 Jersey features a close-fitting fit, ultra-light fabric for stretch, breathability, comfort, and external fabric stitching to reduce frictional damage to the skin, ensuring players are fully Play freely.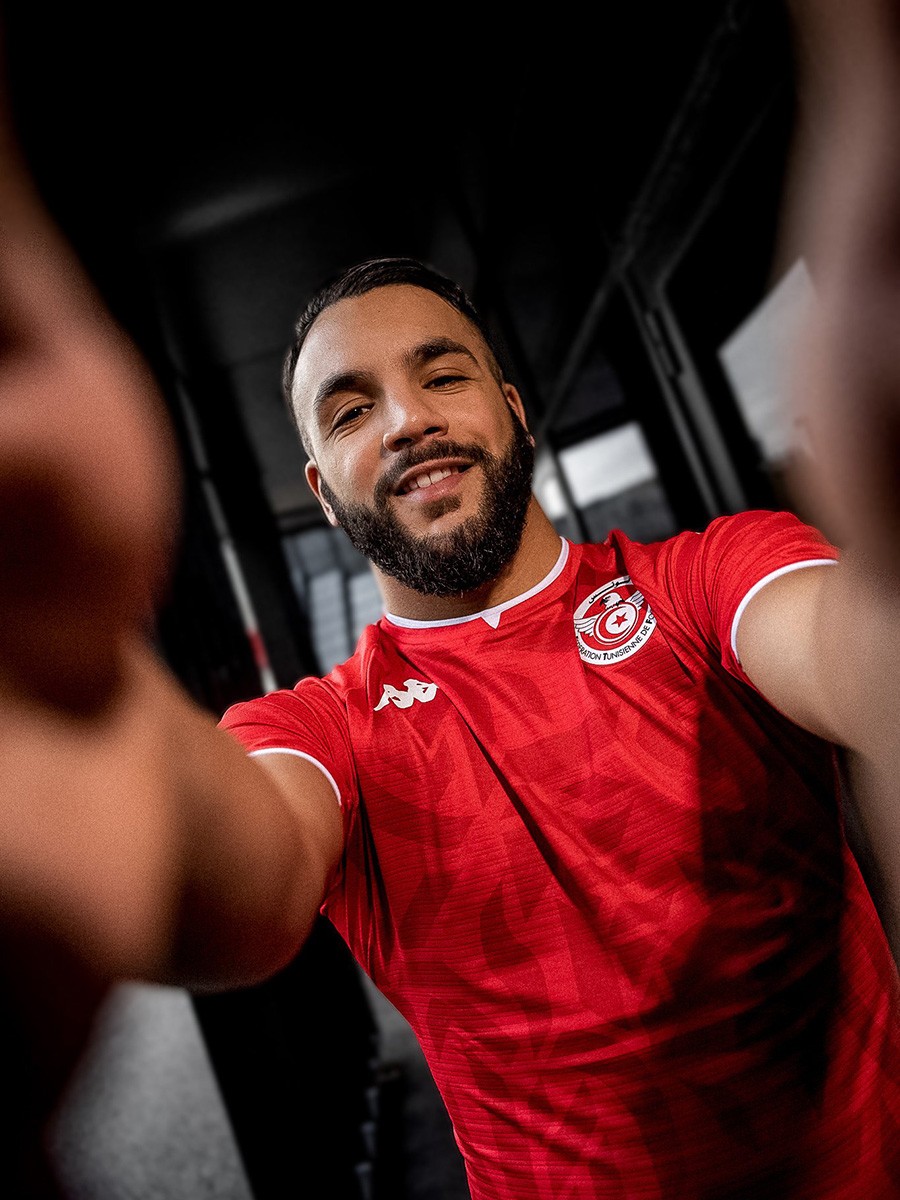 In next year's African Cup of Nations, the "Carthage Eagles" will continue to wear the traditional red home jersey. A tone-on-tone print with an Arabic calligraphy theme is incorporated on the front and back of the jersey, a pattern that pays homage to the country's culture.
The Kappa brand's monochrome Omini logo is displayed on the chest, echoing the national team's crest (the Football Association logo), and a small Tunisian flag adorns the back of the collar. The full home game kit also includes red shorts and socks.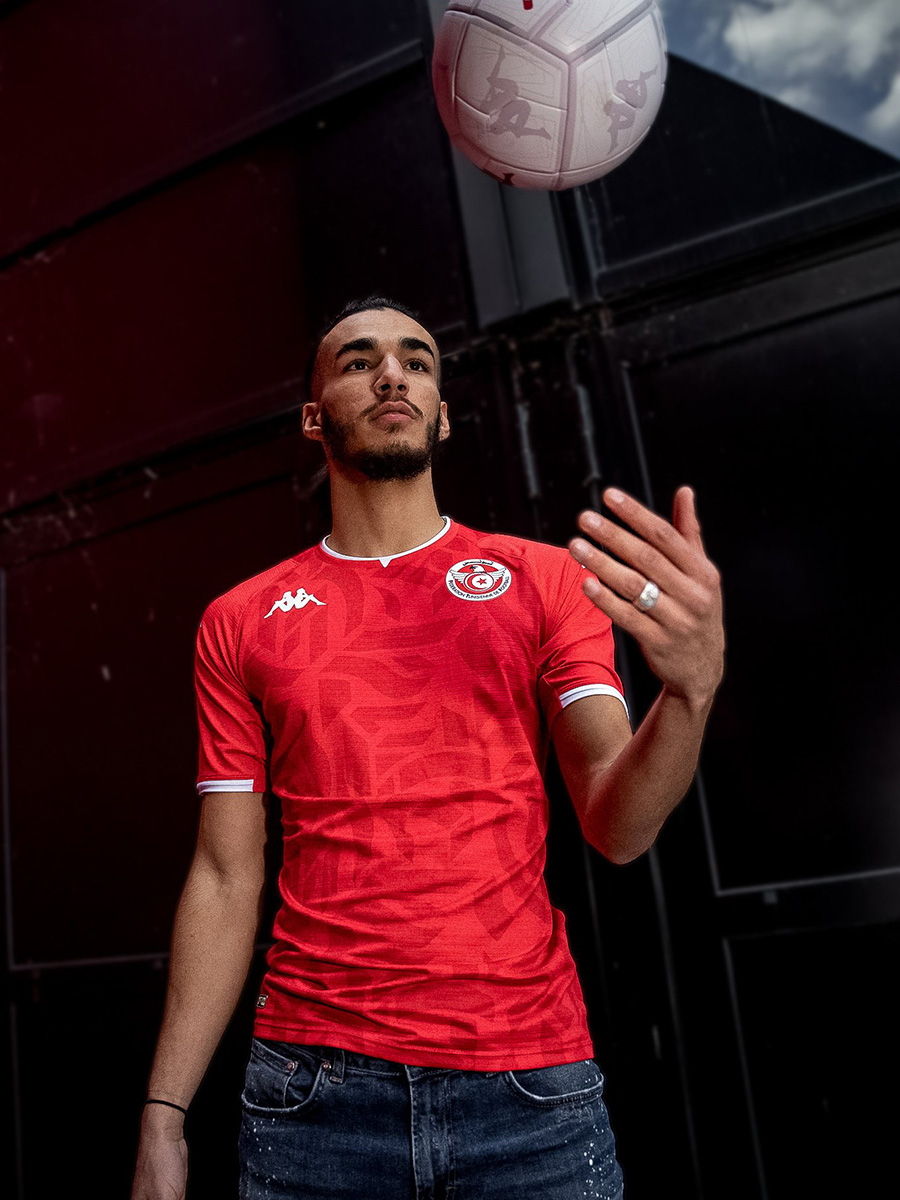 In addition to the two suits, Kappa has also launched a complete training series for the Tunisian national team.
In this Africa Cup of Nations group stage, Tunisia will face Mali (January 12), Mauritania (January 16), and Gambia (January 20).
| | | | | | | | |
| --- | --- | --- | --- | --- | --- | --- | --- |
| Model Year: | Country and League: | Material: | Type of Brand Logo: | Type of Team Badge: | Color: | Version: | Designed For: |
| 2021-2022 | Tunisia | Polyester | Embroidered | Sewn On | Red | Replica | Man |
The Tunisia Home Jersey 2021/22 is available in sizes Small-2XL for men's styles.
The male model is 180cm tall, 87kg weight, and wears size L.
If you want to have a look at the 2021/22 Away jersey of Tunisia, please click here: Tunisia Away Jersey 2021/22
This is the Tunisia Home Jersey for the 2021/22 season. It's a cheap soccer jersey on our website. It's a brand new design, and it's perfect for showing your support for the team as they make their run at the FIFA world cup 2022.