Personal Life
♣ Full Name: Bernardo Mota Veiga de Carvalho e Silva
♣ Date of Birth: 10 August 1994 (age 27)
♣ Place of Birth: Libson, Portugal
♣ Height: 1.73 m (5 ft 8 in)
♣ Positions: Midfielder, winger
♣ Current Team:Manchester City
♣ His Family: Bernardo Silva was born on August 10, 1994 in Lisbon, Portugal to Mota Viega Silva and Maria Viega de Silva. Their family loves each other very much.
♣ His Girlfriend: Ines Degener Thomas
Experience of Bernardo Silva
♣ He loved football from an early age when he was hardly at home: little Bernardo was always playing football outside. Not only is he hard working, he is also talented.
♣ In 2002, at the age of 9, he was admitted to the youth training system of Portugal's Benfica. He rose to prominence after winning the 2012-13 Portugal Youth Championship. Silva made his debut for Benfica B on 10 August 2013 in the Portuguese Serie B (La Liga). And he was instrumental in their domestic treble, which earned him the Breakthrough Player Award in 2013-14.
♣ Soon after, Bernardo arrived in France on 7 August 2014 on a one-year loan deal. His impressive performances against Manchester City in the 2016-17 Champions League knockout rounds had the entire city's coaching staff intrigued, so they made an offer that neither Monaco nor Bernardo could refuse.
♣ On May 26, 2017, Bernardo Silva became a Manchester City player, signed a five-year contract after a medical examination, and moved to England on July 1. His first season at Manchester City was a huge success. He scored his first Champions League goal for Manchester City in a 4-0 home win over Basel before scoring the only goal in a game against Chelsea to put them on the road to the Premier League title the road. He was arguably City's most consistent player that season, making 53 appearances in all competitions and winning the League Cup and the Premier League with a record 100 points.
Jerseys Recommendation

The Portugal 2020 Away Shirt features a bold design inspired by the iconic 2016 away game. The jersey combines the main light blue base color with the eye-catching rim design, which is very harmonious. A closer look reveals that the circles on the jersey are made up of thinner horizontal stripes of black, red, and a darker, more saturated shade of teal.
The V-neck design makes this jersey more elegant. However, unlike the zig-zag stripes on most Nike Europe 2020 kits, the Portugal kit features straight black stripes on the sides. Cuffs in black.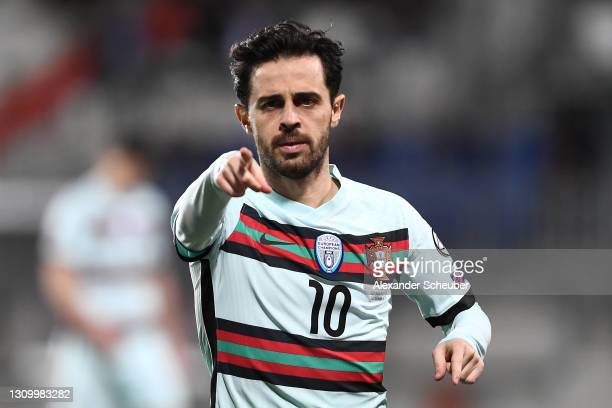 Manchester City Home Jersey 2021/22
As you can see, this home jersey combines a sky blue base with white trim in the form of panels on the sides, as well as the logo. If you click on our product map, you can also see that the inner collar shows 93:20. Fans should know that the design was inspired by Aguero's famous goal against QPR in 2012, which meant Manchester City's first league title in 44 years. The attentive can also notice that the "10" part of the 20 is upside down, which represents Aguero's shirt number. The branding and sponsor logos on the front are white for the first time.