Keywords: football, training jackets, jerseys
Football fashion has gone beyond providing for kits and match day jerseys as branding and packaging have spread from the advert boards, sign posts on the road bill boards to the pitch of play.
Kit makers and clubs put intense efforts into creating a set of classy and colourful gears not only for matchday jersey but also for pre-match wears, training kits, anthem jackets and training jackets.
While we may have seen alot of jerseys captivate our sense of taste with colourful home, away and alternative kits, you may have been bored with them, then here are ten training kits from the top football teams that you can rock and roll with.
1. Nigeria – Nike N98 Jacket 2018



Nigeria mesmerized the world and went ahead to win the Jersey world cup in 2018 with their green stripe home Jersey which won hearts but what also followed was shower of loves for the training jackets that Nike accompanied the Jersey with.
Nike went bold with a black jacket with green/lemon flowery prints all over with the NFF badge on the chest and a Nike swoosh at its natural position.
The jacket is completed with a uniform design for the trouser, and it's beauty is not based on pictures alone as international athletes with no link with Nigeria rocked it in style.
2. Bayern Munich – Adidas 2021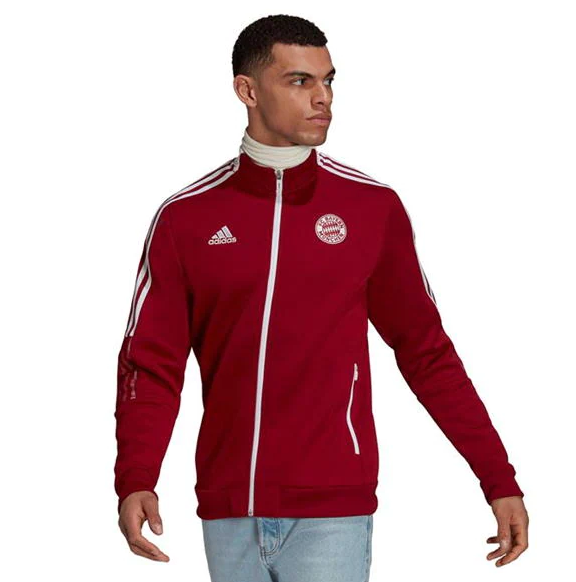 Bayern Munich's Adidas training jacket follows the home jersey's red colour with white three stripes on one side and alternate on the other side.
There is also a second colour of black with red three stripes on one arm and three white stripes on the other arm.
3. Inter – Nike 2021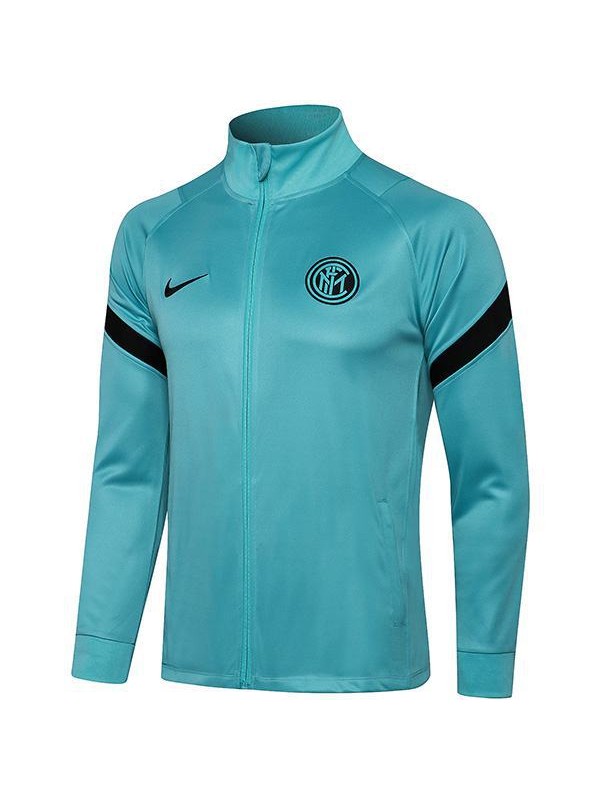 Inter Milan unveiled a new logo before the start of the 2021/2022 season which were placed on the breast of all their gears including matchday jerseys.
The training jacket is a teal coloured template of Nike's latest design with a black detail around the arm. The jacket is completed with a black track trousers with teal logo.
However, there are other design colour variety that you can go with as Nike also provided a black and blue variant. This involves a black shirt with a snake pattern blue stripe placed horizontally on the jacket.
4. Real Madrid Adidas 2021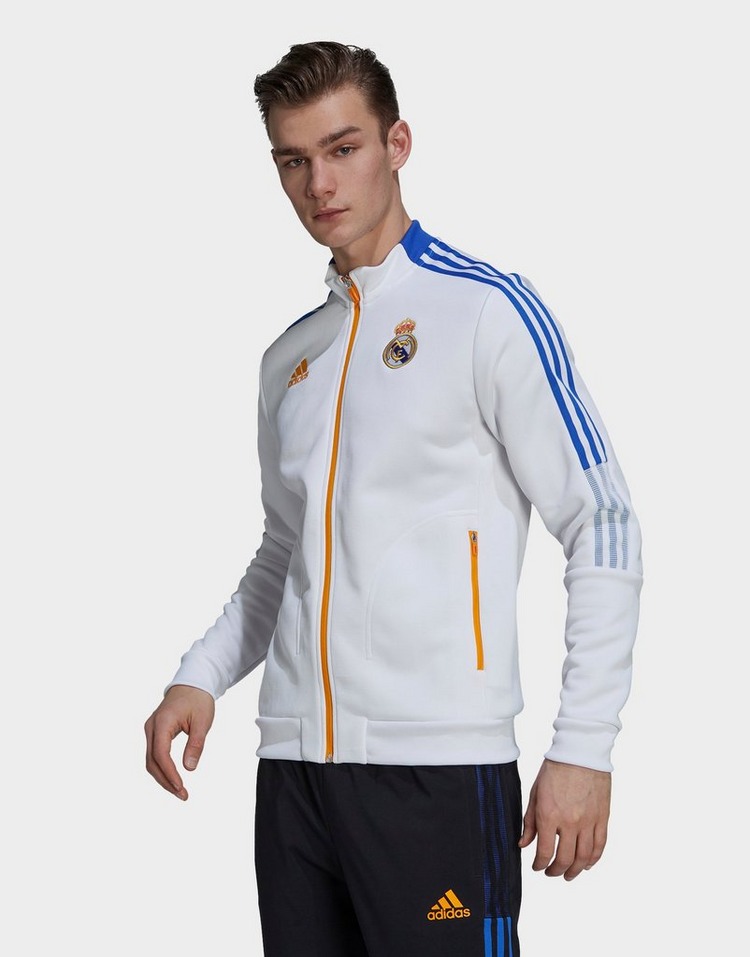 Everyone wants to identify with success and with success comes class and with Real Madrid's 2021 jacket comes elegant class.
The white tracksuit has blue three steps and golden colours for the club badge and Adidas logo. Simple yet simplifying royalty for Europe's most successful clubside.
5. Arsenal Adidas 2021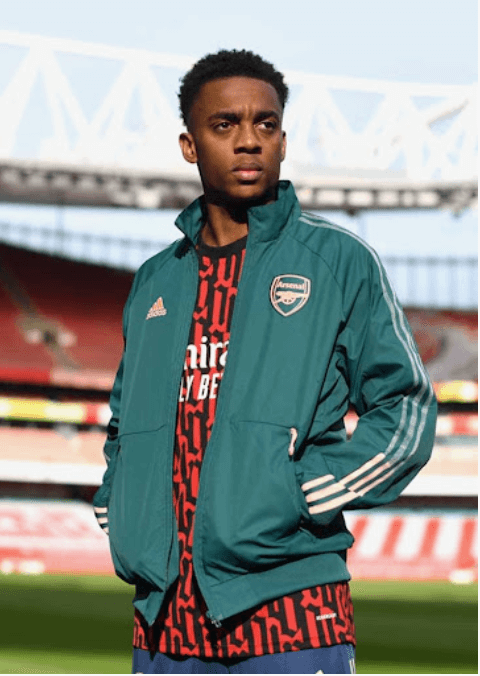 The gunners scored high in design for their kits for this season and kudos to Adidas comes in teal with a navy blue themed inscriptions for the shirt sponsor, club badge and Adidas logo.
The three stripes are in white while there are other all weather jackets are also available in red.
6.

Chelsea 2021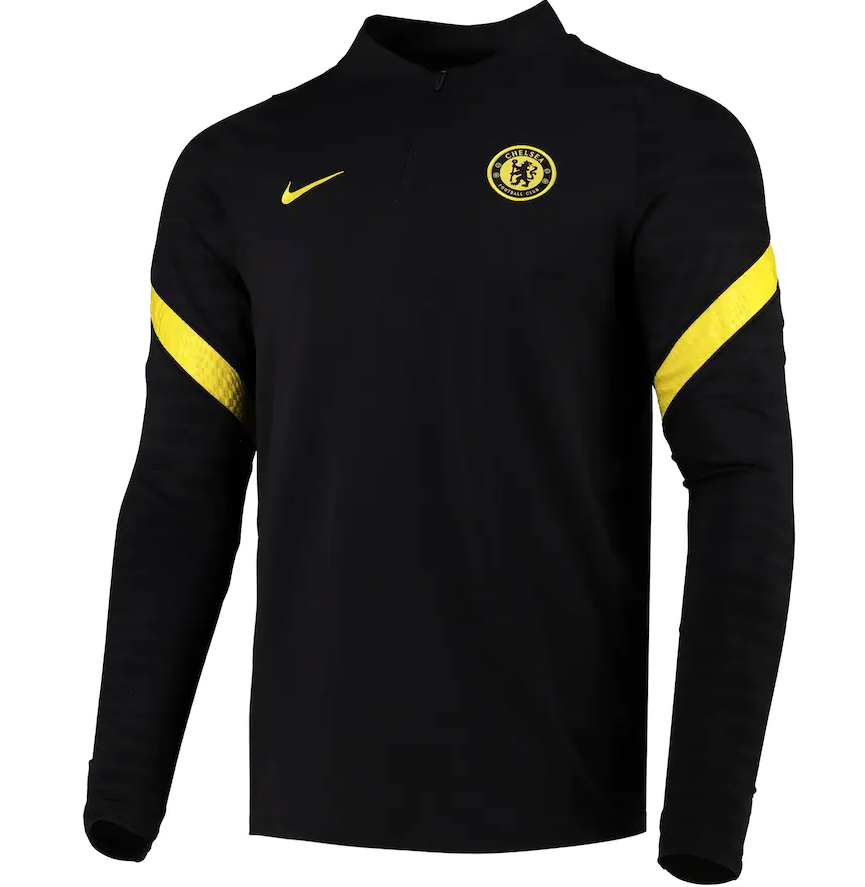 Feel like a champion with the current UEFA Champions League holders who are kitted by Nike, hence no surprise that the same template with Inter Milan's tracksuit is also used there.
However, Chelsea training jackets come in two colours, the all black with yellow club badge and Nike swoosh details and the blue tracksuit with black trousers.
7.

Juventus – Adidas 2021
Even if you feel like an old lady or if you have an active old lady, you may want to make her feel among with Juventus' white tracksuit.
The old ladies are kitted by Adidas whose three stripes are in black over the white tracksuit. The track suit is completed by a black trouser.
8. Manchester United – Adidas 2021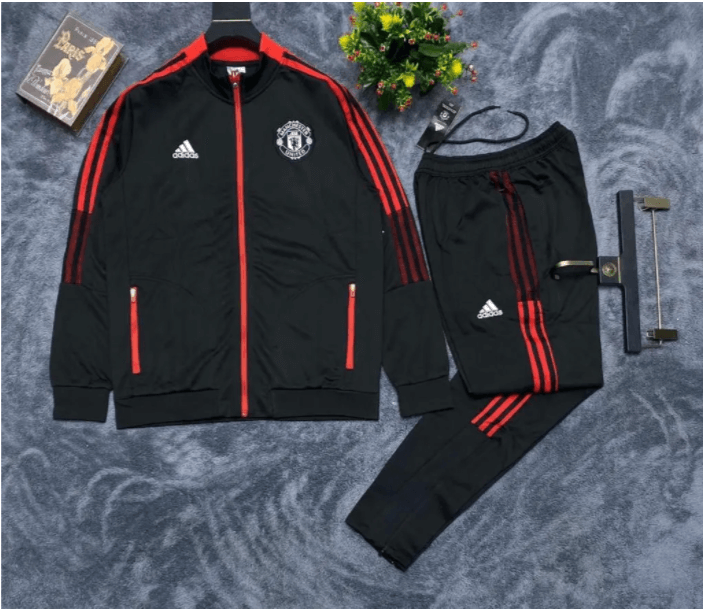 As Cristiano Ronaldo returns to Manchester United this season, you can show your support in return for the Red Devils with this black-red training tracksuits from Addidas.
The body emboldens the classic black with red three stripes over the shoulder while the Addidas and Manchester United badge sits on the chest in white.
9. Liverpool – Nike 2021
Liverpool are kitted by Nike and just like most Nike design for other teams on this list, the Reds have a deep wine coloured with a horizontal bridge at the middle across to the back.

10. Manchester City – Puma
Puma's training jacket for Manchester City comes in different sizes for men, women and kids. It also has variety of colour choices for the trousers. Manchester City has one of the best men's traing kit currently; the Premier League champion's training kit is said to be the most popular in the EPL.
Other Popular Men's Training Kits
The following are some other notable men's training kits.
Barcelona – Nike 2021
Barcelona's colour code from Nike' away jeresey has been adopted for the training jacket.
The black jacket is detailed with a shiny combination of peach and purple for the Nike swoosh, Barcelona badge and detail around the arm and on the trousers.
PSG – Adidas 2021/2022
Train in the same style as the best player in the world does at the French capital clubside.
Adidas came out with a grey track suit for the 2021/2022 season with black tape over both arms and peach colour for the details.
The trousers also spot similar colour combinations to complete the look of the best.
AC Milan – Puma 2021
AC Milan's Puma training jackets come in three colours, Red training jacket, Castlerock Training Jacket and Black Fleece Training.
England – 2021
The Three Lions are known for their classy white, red and blue design on their jerseys which is a nod to their national colours.
Their training tracksuits also follow a navy blue tracksuit with a flowery pattern placed horizontally on the belly across stretching to the back. Also, the Nike and FA badge are placed on the chest with their natural colour.
USA — 2021
Identify with the the stars and stripes in their national colours with the tracksuit for the senior national teams which is also available for ladies and kids.
The jacket is in blue shade with the collar and arm sleeves in a slightly deeper blue than the body. The trousers is also in same deep blue with the Nike swoosh on one leg and the US soccer FA badge on the other.
However remember that you can get any of these football training kits and more on Goal Jerseys!