"World Football": Football is the best spiritual home for Argentines to forget the pain and suffering, and Maradona is the best gift given to them by God. Blue Argentina, blue Boca youth, and blue Naples shared this gift together. Tears for football, 1994 were tears of sadness, 90 years were unyielding tears, and 86 years were tears of ecstasy. After 86 years, the Astec Stadium left a statue to Maradona's goal of the century.
---
Although everyone's favorite footballer may be different, there are only two recognized "King of Soccer" in the world--Pelé and Maradona. What we want to talk about today is Maradona, because only Maradona in the world led the team to win the World Cup by himself. In the 1986 World Cup, he showed his personal talent and ability to the fullest. His excellent performance fully explained the phrase "give the ball to Maradona and you can go for coffee".
▼ Who is Diego Maradona?

Diego Maradona is Argentina's national hero and pride, he seems to be born for this sport, and his appearance has also painted a wonderful stroke in football history. Despite his humble background and poor family finances, he entered football at the age of 10 and made his professional debut at 16. He scored 34 goals in 91 international appearances. What a genius he is! In a career of more than 21 years, he has grown from an inexperienced club player to the king of football in most people's minds.
The success of personal data is not the only reason for Maradona's popularity, but more importantly his spirit. For fans, he is a legend in football! Especially in 1986 when he became a legend. At that time, the Argentina team was still a grassroots team compared with Italy, Germany, Brazil and other favorites to win the championship. But Maradona used his excellent football skills and unparalleled leadership to save the entire Argentina team.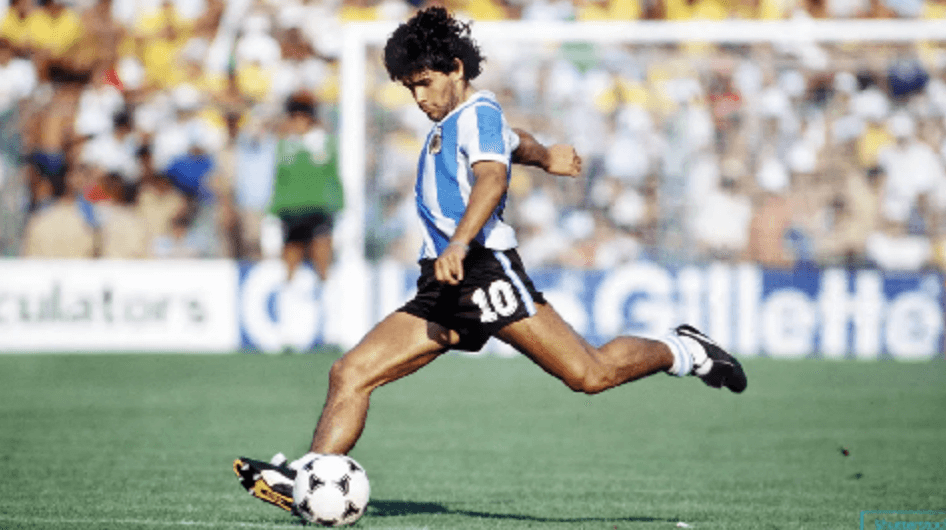 On July 5, 1984, Maradona joined Italian Napoli, established in 1926. He spent his glory days (24 to 30 years old) here. After owning Maradona, Napoli let the world know that Napoli in the south can also play beautiful football. In addition to Maradona's excellent football skills, his spirit of climbing up from the bottom of society and never giving in is why Napoli people love him so much. During these ten years, Maradona brought Napoli two league titles, a Coppa Italia and a UEFA Cup, which is almost everything Napoli football can get in history. That alone makes Maradona the king of Napoli.
After Maradona's death, the mayor of Napoli announced that a city-wide mourning event would be held for Maradona, and Napoli's home stadium, Stadio San Paolo, was renamed Stadio Diego Armando Maradona. In honor of the legend, Naples lit the stadium lights, giving the legendary star light on his way home.
▼ Basic Information of Diego Maradona
♤ Date of Birth:30 October 1960


♤ Place of Birth: Lanús, Argentina

♤ Maradona Death: 25 November 2020 (aged 60)

♤ Height: 1.65 m (5 ft 5 in)

♤ Positions: Attacking midfielder, second striker

♤ Maradona Number: 10

♤ Achievements in life: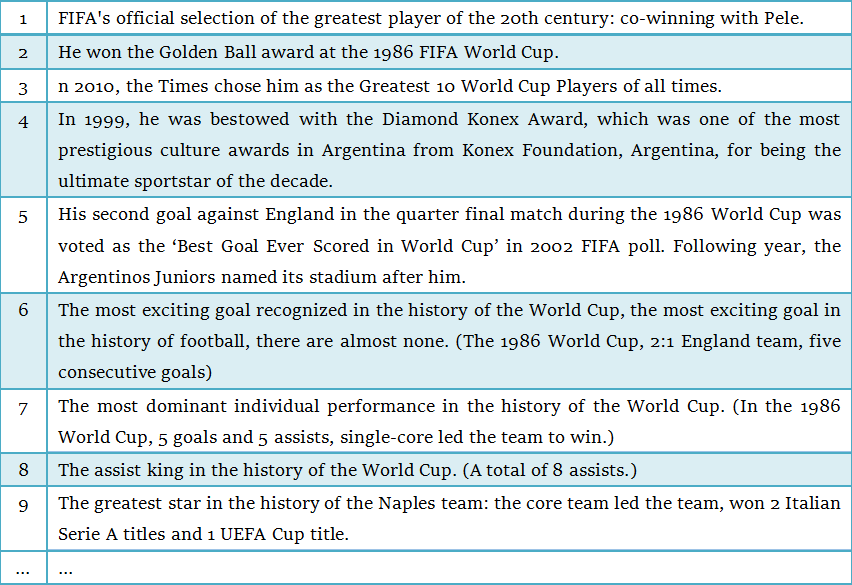 ▼ World Cup 1986 · Maradona
As we all know, Maradona's most famous match was Argentina's match against England in the quarter-finals of the 1986 World Cup in Mexico. Four years ago, there was a war between Argentina and England, during which Argentina was defeated badly. So although this game is not a final, Argentina has to win to some extent. In this game, Maradona scored two world-famous goals, one called "Hand of God" and the other "Goal of the Century".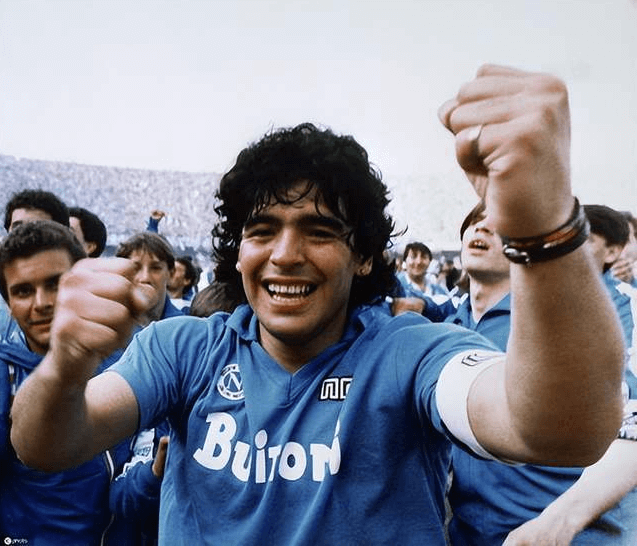 ♡ Hand of God
We all know that "one person dominates the entire football game" is impossible, because football games place great emphasis on teamwork. As for turning a peak event like the World Cup into a one-person performance stage, this is absolutely nonsense. But surprisingly, Maradona did it. I believe no one can deny that the 1986 World Cup was not Maradona's World Cup. No World Cup has been dominated by one person from start to finish like the 1986 World Cup.
In the 51st minute of that game, the famous "Hand of God" appeared: when Maradona wanted to pass the ball diagonally from the edge of the box to teammate Jorge Valdano, but because of the England defender's clearance, the ball flew to the England goalkeeper. Goalkeeper Peter Shilton was about to punch the ball out, but Maradona leaped in front of the keeper and slammed it into the net. The ball bounced into the goal. Tunisia referee Ali Bin Nasser said he did not see a foul and ruled the goal valid.
However, in fact this action is a volleyball action. Although the England players protested wildly, the referee determined that the ball was valid. This is how the most famous "Hand of God" and the most "classic" misjudgment in World Cup history was born.
♡ Goal of the Century
If Maradona's first goal was a little disgraceful, just four minutes later, he proved himself with another incomparably brilliant goal. "Goal of the Century" appeared! This is considered the greatest individual goal record of all time. In the 55th minute of the game, he dribbled the ball from his own half. 10.8 seconds, 12 touches, 44 steps, over 5 players, and scored. This series of operations is so smooth that when the final ball is kicked into the goal, people don't respond all of a sudden.
Many young fans may have questions: among so many classic goals, why is such a goal held to a mythical height? I think it may be because Maradona's goal happened not only in the context of the World Cup quarter-finals, but also in the context of the Falklands War. So this moment is very significant.
▼ How did maradona die?
In November 2020, the famous Maradona died of heart failure and pulmonary edema. He had just had brain surgery not long ago, so he's been recuperating. But instead of recuperating in a hospital, he recovered at a home on the outskirts of Buenos Aires. Prosecutors said Maradona's doctors and other paramedics should have known he was frail and had done more to save him.
But things took an unexpected turn. Eight people caring for football legend Diego Maradona are set to stand trial for homicide in an Argentine court following an investigation into Maradona's death. The eight, including doctors, nurses and a psychologist who cared for Maradona when he died, have been charged with "simple homicide," a serious charge meant to take life with intent.
In the 236-page document seen by Reuters, the judge in charge of the case questioned "the behaviors - active or by omission - of each of the accused which led to and contributed to the realization of the harmful result."
A medical committee appointed to investigate Maradona's death in 2021 concluded that the conduct of the football star's medical team was "inappropriate, flawed and reckless". But so far, the trial has not been finalized.
---
"World Football": Maradona. This is a person endowed by angels and demons from a young age to the present. No matter where it is, Maradona means genius and victory, but also means unrestrained and troublesome. People who hate Maradona may have thousands of reasons, but those who love him only need one reason. As an individual, Maradona will always have mixed reputations, but his football is always worth remembering and admiring...