In the new season this year, football player Neymar's performance on the field is far less than before. In addition, in the previous league, Neymar missed the game for a long time due to injury, so more and more fans began to lose confidence in him. But not long ago, after Neymar officially revealed his relevant information to the public——"He publicly shouted to his girlfriend on social media that I love you, and said that the two have lived together sweetly." Fans speculated that Neymar's poor form on the field was because he was in a relationship.
After learning the news, many fans wished him well, but some fans worried that Neymar's entanglement with his girlfriend time and time again would slowly exhaust his energy and talent.
Anyway, today we are talking about Neymar and his girlfriends. To be honest, I really didn't think there would be so many until I compiled the list of Neymar's ex-girlfriends.
Neymar
♥ Full name: Neymar da Silva Santos Júnior
♥ How old is Neymar?

He was born on February 5, 1992 and is now 30 years old.
♥ Height: 1.75 m(5 ft 9 in)
♥ Position: Forward
♥ Current Team: Paris Saint-Germain
♥ What is Neymar's attitude towards marriage?
Neymar had already made public his dream of marrying and settling in an interview with Sports TV in 2015. "I would like to meet a woman, get married and have kids. It's something that I always talk about with my friends, I have this dream of being married in a church, going out to party with my friends and have my children by my side every day," he said.
♥ Basic Information of Neymar
Neymar is currently playing for France's Paris Saint-Germain football club and is captain of the Brazilian national men's football team.
The best way to change one's destiny in Brazil is to play football. Neymar's father was a professional football player, so Neymar received football enlightenment very early. At the age of 6, he was discovered by coach Betinho and began to practice futsal. In 2005, only 13-year-old Neymar was taken by his father to Real Madrid for trial training. Real Madrid's youth training coach is also very optimistic about the Brazilian teenager, and Neymar Jr. would have had the opportunity to join Real Madrid. But his father felt that Neymar was too young and eventually let him stay at the Brazilian club Santos. Neymar is also another talented player who has become famous at a young age for Santos Football Club since Pele and Robinho. At a young age, he was considered the next legend of Santos and was hailed as Pele's successor.
Perhaps it is because of these that Neymar has developed a bohemian character.
Who is Nerma's current girlfriend?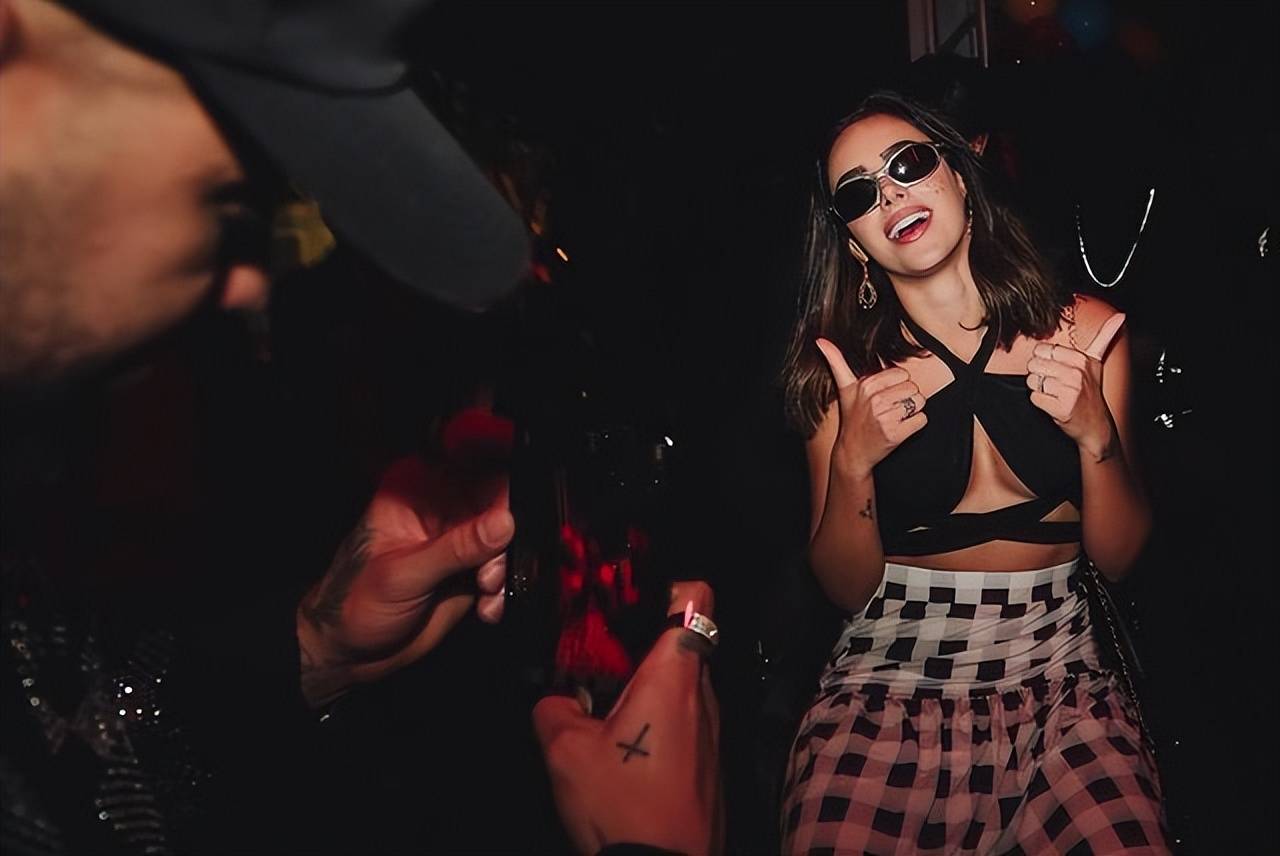 Not long ago, Neymar officially announced his new relationship on social media. Biancardi is an influential figure and a contestant on the MTV reality show Holidays with exes. She is also the marketing and e-commerce manager for clothing brand Long Island. They are said to have met at a party in 2020. According to the Brazilian media, she and Messi's wife Antonella are best friends, and the combination of Bruna and Neymar is likely to be played by Antonella as the introducer.
Also, don't know if it's a coincidence or not, his new girlfriend's name is also "Bruna" (fans must know what I mean).
Who is Neymar JR's ex-girlfriends?
Well, that can't be finished in a while, so I will only pick a few more important girlfriends to talk about. But of course, I'll show you the list at the end.
♥ Natalia Barulich(2019-2020)
In February 2018, Natalia's then-boyfriend, Colombian singer Maruma, performed at Neymar's 26th birthday party, where Neymar and Natalia met.
Natalia and Maluma split in October 2019 after two years together. "I love Juan Luis (Maruma) so much, but now we need to make time for ourselves and our careers so we can continue to grow as artists and individuals," Natalia said in a statement at the time. And, in an interview with the Mexican show Windowing after her split, Natalia denied that Neymar was the reason for her decision to break up. "He's a good friend, I don't know why the media thinks we're together, it's just because we took a picture and I like him a lot, he's a good guy, he's a good friend, he's always been a good guy," she said.
She also responded to rumors that Maluma's song "Hawai" was about her and how she left him for Neymar. "I don't believe in anything. I don't know if he dedicated it to me, I heard he did, but I also heard he didn't, the truth is I don't care, it was in the past and I wanted to keep it there. It's been an experience in my life and I don't regret it. But it's time to get over that because we've been apart for a year," she said. ('Hawaii' music video features a woman who plays Maluma's girlfriend calling their relationship 'toxic', which fans think is an allusion to Natalia.)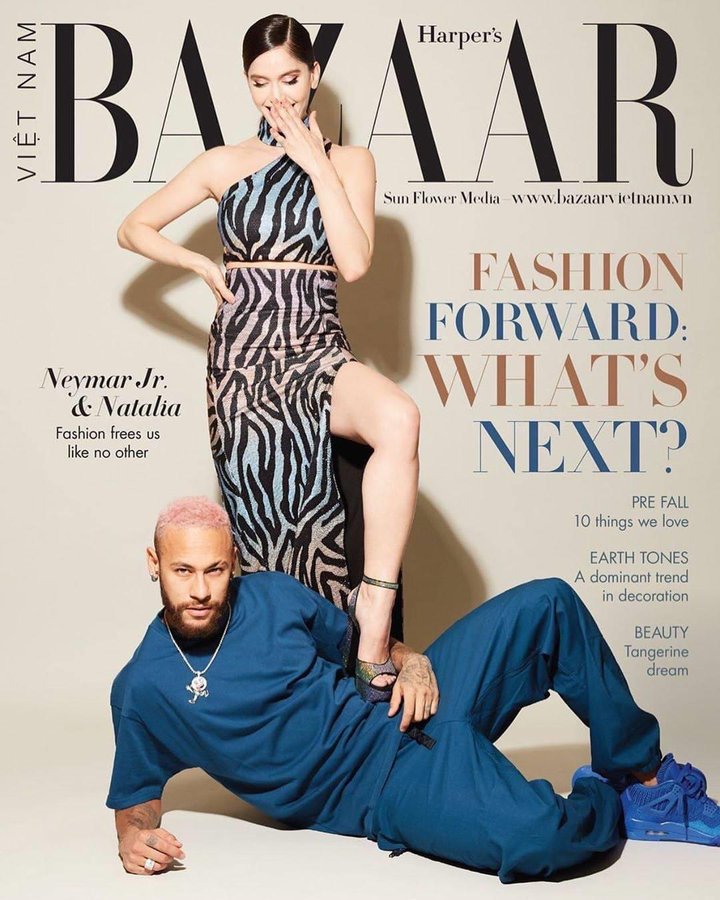 ♥ Jhenny Andrade(2015)
Neymar was seen sitting with UFC octagon girl Jhenny Andrade at a New Year's Eve party in 2015. This is the first time they have been linked together. Jenny, who was born in Ribeirão Preto, Brazil, and is a contributor to Brazilian men's magazine VIP, also posted a photo of herself and Neymar on her Instagram at the time with the caption: "Barbie and Ken are beautiful. "
But Gianni and Neymar split in 2015 after dating for a few months. According to The Sun, Gianni also played in two of Neymar's games at the time of their relationship, including one against Real Betis Ballumpi, in which Neymar slipped and missed a penalty.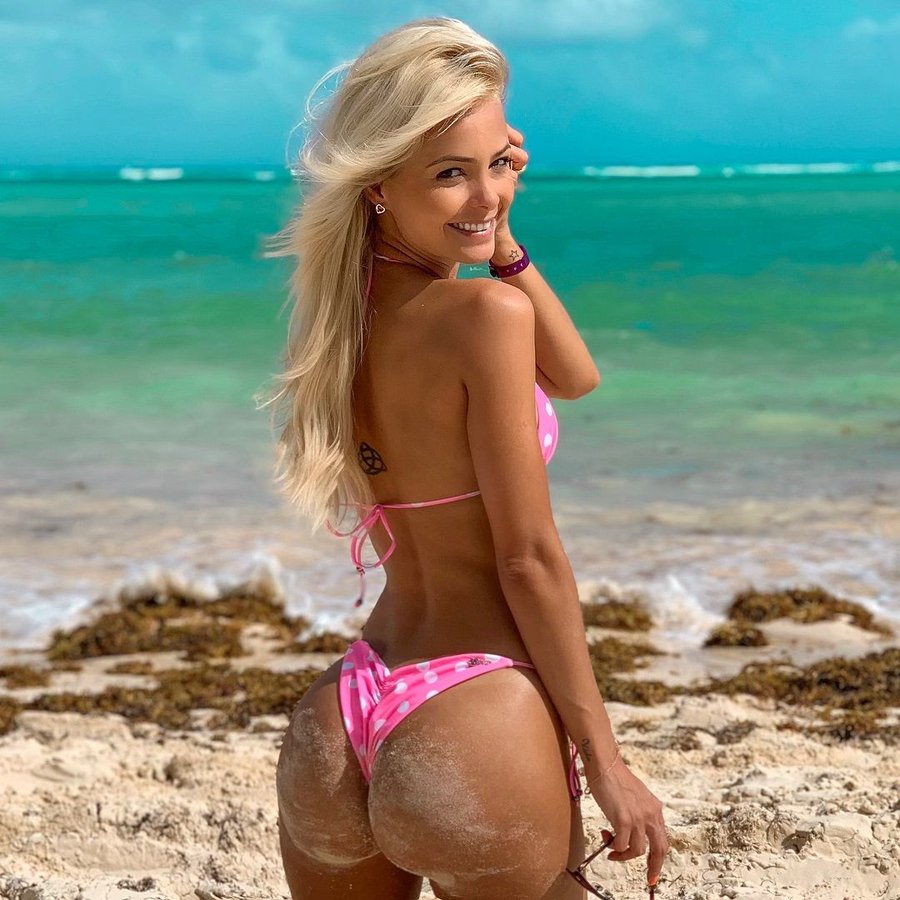 ♥ Bruna Marquezine(2013-2018)
Many people, even the media, think that Neymar and Bruna are a golden couple. But it turned out to be an impossible relationship - the two of them were in a split/reconciliation for most of the time from 2012 to 2017.
They met at the Rio Carnival and hit it off right away.
(According to The Sun, Bruna is from Duque de Caixas in Rio de Janeiro, Brazil, about 400 kilometers from Neymar's home in Mogi das Cruzes in Sao Paulo.) Bruna and Neymar split in 2013 but ended the 2014 World Cup. Reunited before. They got back together after they split in 2016 and finally broke up in 2018. In an interview with Vogue at the time, Bruna confirmed it was Neymar who ended the relationship. She also denied the pair's split was related to their different political views.
According to The Sun, fans believe that Neymar voted for Brazil's right-wing President Jair Bolsonaro, while Bruna is an open supporter of the opposition Workers' Party. "We are finished," she said. "It was his decision. I am going to ask that this issue isn't prolonged because normally I don't speak about my personal life. I have a lot of respect and affection for him and for everything we went through together. I just want to clear this point up, because we are living through a critical and dangerous time, a time with a lot of hate and no, the breakup had nothing to do with that [politics]."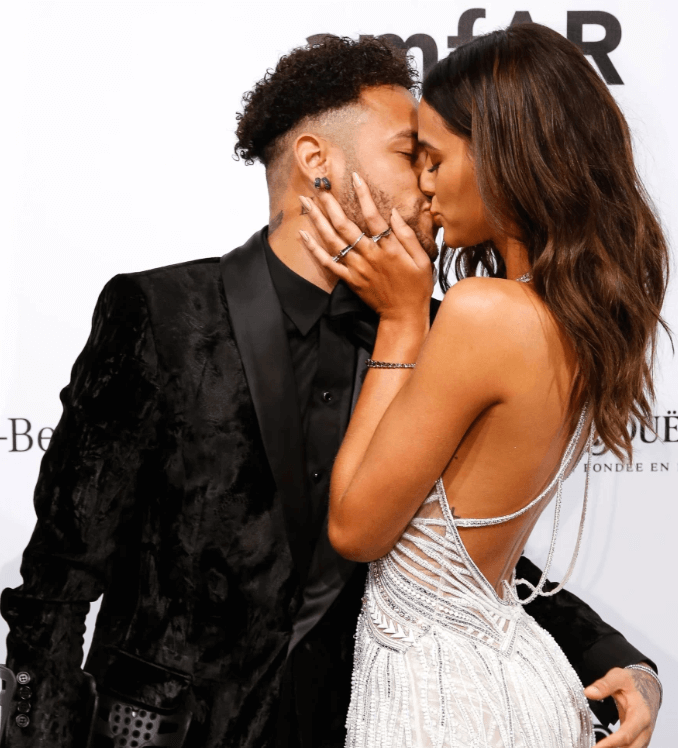 In March 2019, Neymar defended Bruna after she deleted her Instagram account for being bullied, which Neymar tweeted at the time. In March 2019, Neymar defended Bruna after she deleted her Instagram account for being bullied, which Neymar tweeted at the time.
♥ Carolina Nogueira Dantas(2010)
Carolina Dantas was Neymar's first love - from 2010 to 2011, when he was a new player at Santos FC. A few months after their split, Neymar and Carolina welcomed their first child, son David Luca, in August 2011. Despite the split, Neymar and Carolina remain friends and maintain a friendly co-parenting relationship with David.
In an interview with the British GQ in 2021, Neymar revealed that he wants at least two children after David. "I'm almost 30, and I have a good career, but on a personal level I want to have two more kids, to give my son Davi some brothers," he said.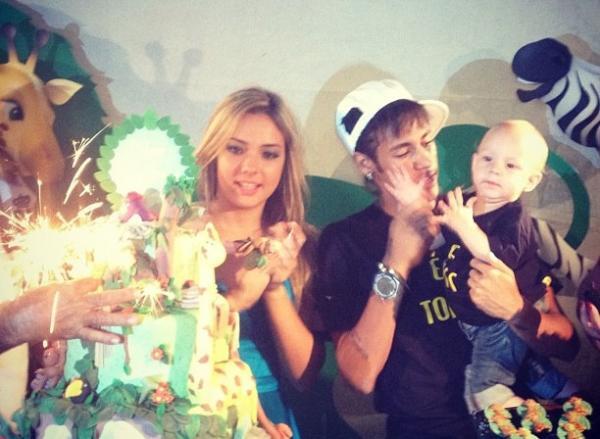 ♥ The List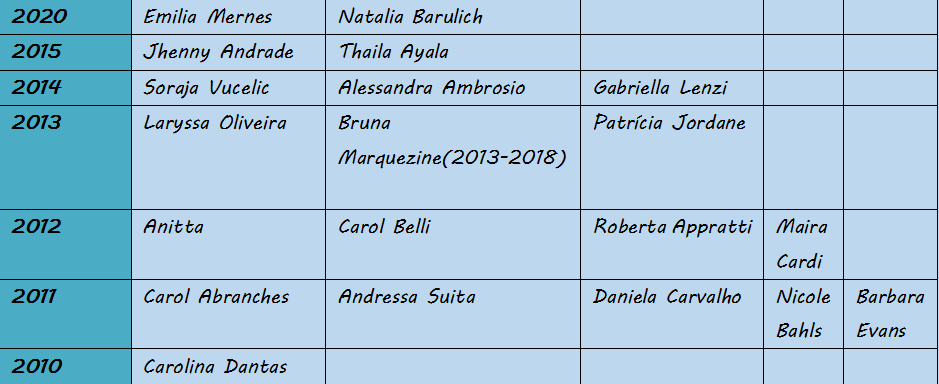 Maybe there are others that I didn't write about, but these are the more well-known ones.
♥ Is Neymar ex girlfriend married? Did Neymar attend his ex's wedding?
A video of "Neymar attending his ex's wedding" circulated online last year. Is it true?
Many social media users are confused by the alleged wedding video of Neymar's ex-girlfriend Bruna Marquez.
But the truth is: no, Bruna Marquezine wasn't married, and Neymar wasn't at her wedding! It looks like Bruna and the other girls in the video are bridesmaids because they are all wearing blue dresses.