Needless to say, this summer's international football transfer window is destined to be exciting. After all, there is a World Cup this year, and the current Qatar World Cup will be held in winter, so the fringe international players of many World Cup participating teams will definitely seek transfer opportunities this summer in order to gain more display opportunities and increase their shortlisting opportunities. Probability of the World Cup squad. In addition, there are a large number of stars whose contracts with their current owners will expire this summer, and their whereabouts have also attracted widespread attention from the outside world, including the most valuable star in today's football - Mbappe.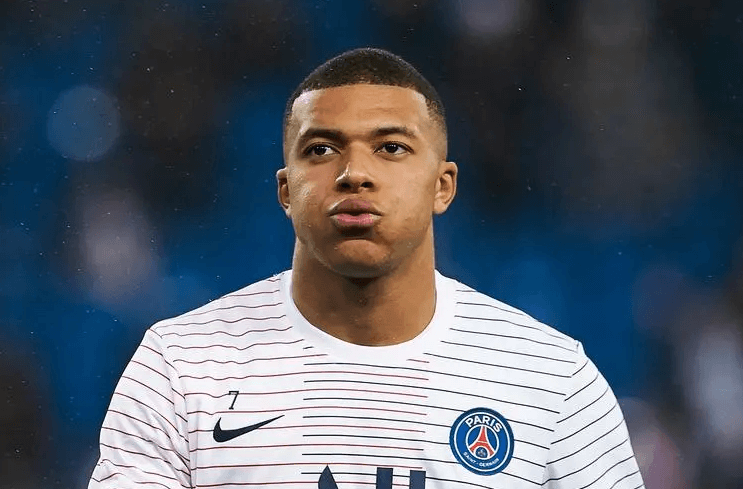 ♠

Kylian Mbappé & His attitude to transfers
Although Mbappe is only 23 years old, he has been famous for many years. He is also the winner of the Golden Boy Award in 2017 and the Kepa Award in 2018. In the last World Cup in Russia, he also used his excellent performance to help the French team win the Hercules Cup. He is the number one star of the French giants Paris Saint-Germain. However, these honors alone are obviously not enough for Mbappe. His goal is to become the No. 1 star in football and make a name for himself in history. To reach this height, it is not enough on a platform like Paris. And judging from what he has achieved so far, his wish is very likely to come true, he is still very young!
In fact, since last summer, Mbappe and La Liga giants Real Madrid have been rumored to have a "gossip". It is worth mentioning that Mbappe has been a Real Madrid fan since he was a child, which also brings more convenient conditions for the transaction between the two sides. However, facing such an excellent athlete, Paris Saint-Germain certainly did not want to let go of the core of the team. But although Real Madrid sent enough sincere offers time and time again, the Paris executives were still unmoved and chose to force Mbappe to stay in the team, which aroused strong dissatisfaction with Mbappe. Although Mbappe is still doing his due diligence to win for Paris this season, he has also publicly stated many times that he will not renew his contract with the team and will leave the team after the contract expires this summer!
However, recently, this transfer, which has lasted for several months and seems to be a certainty, has taken a new turn. Mbappe's answer also changed from previous denials or ambiguities to "yes, of course" and said he was discussing his future with his family.
French media "Francebleu" said that sources within Paris revealed that Mbappe's stay in Paris is very optimistic, and "Le Parisien" revealed that Paris has offered Mbappe a two-year contract with an annual salary of up to 5,000. million euros. At the same time, French special reporter Roman Molina broke the news that French President Macron and former President Sarkozy are persuading Mbappe to stay in Paris.
In any case, it seems that both sides are very confident that Mbappe can be added to their own team. I think we can discuss this again. Of course, the following article is based on recent news.
♠ PSG & its attitude towards Mbappe transfer
Mbappe joined Paris Saint-Germain in 2017. PSG were founded in 1970. After a slump in fortunes in the 2000s, the Blaugrana has enjoyed a revival since 2011 with increased financial support, achieving unprecedented domestic dominance, winning multiple league titles and the national cup. Paris Saint-Germain have also become regulars in the Champions League, reaching the final for the first time in 2020.
And Mbappe made his debut on December 2, 2015, when he played for Monaco in a Ligue 1 game against SM Caen. He made his debut at the age of 16, breaking Thierry Henry's record as Monaco's youngest ever first-team player. He has achieved good results over the years. So, of course, Paris Saint-Germain hope that Mbappe can renew his contract and stay, at least until the end of this World Cup.
Total Career Analysis( 2015-Present)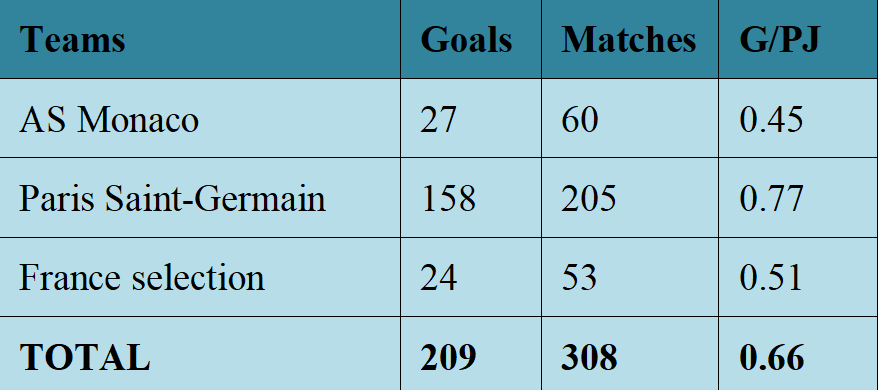 Goals with Paris Saint-Germian( 2017-Present)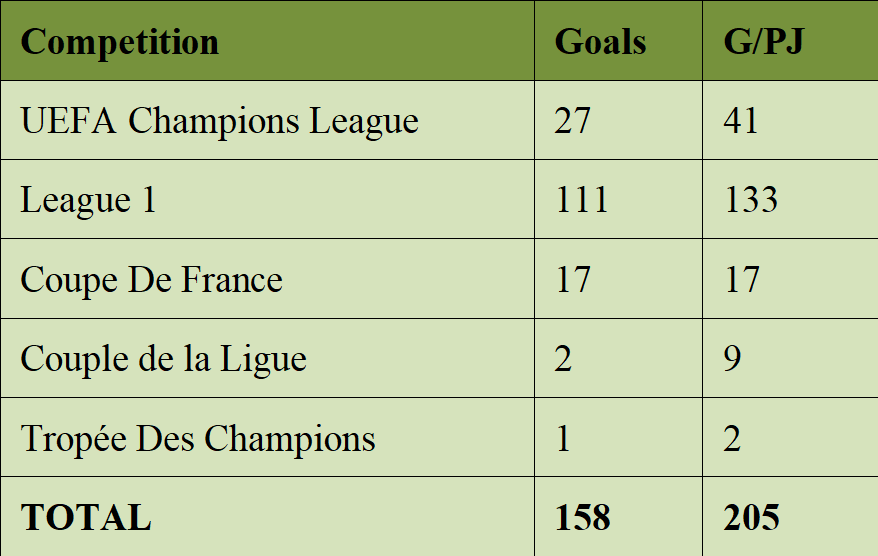 ♥ PSG·Attitude
The Argentine coach, Mauricio Pochettino, made it clear that Mbappe is a key member of his squad and didn't hesitate to stress his importance, emphasizing how much he wanted the 23-year-old to renew his contract.
"Selfishly, I would like to have him with me, even take him with me on holiday, to my house," Pochettino said during PSG's press conference ahead of Saturday's match against Lens."It's very obvious that the club would love for him to renew [his contract]. It would be great for him to stay."
Paris Saint-Germain sporting director Leonardo spoke about Kylian Mbappe minutes after Paris' Ligue 1 win on Saturday night:
"Kylian speaks and says things clearly. I really believe what he says. He is in deep reflection," he continued. "I don't think he has made his decision. He knows what he wants and we know what he thinks. "That's why I think it's a question of time. He is in a deep reflection to make the best decision."







♥ What have psg offered Mbappe?
GOAL can confirm that Paris Saint-Germain have offered to make Mbappe their highest-paid player. How much did psg pay for mbappe transfer? Paris Saint-Germain willing to offer 50 million euros in annual salary. If the World Cup winner dedicates his future to the Parisians, he will also receive a generous signing bonus.
♠ Mbappe's Attitude
Paris Saint-Germain have offered Mbappe a blank cheque, but he declined to provide any figures as his decision would not be based on his wages. As reported by Marca, Mbappe has yet to make a final decision and it will depend on which team offers him the best sport.
But in fact, Real Madrid is the team Mbappe would most like to transfer to. However, PSG's offer is an extraordinary one on all levels and that is making the 23-year-old doubt his next move, although his desire has always been to play for Real Madrid.
In addition to this, another decisive factor is how many image rights the team can provide Mbappe. Whatever Mbappe's next move, he has made it clear that he wants 100% control of his image. It's an issue that worries Mbappe the most, even more than wages. Paris Saint-Germain has no objection to the request, but GOAL understands that Madrid is currently only open to a 50-50 arrangement, although some members of the squad are currently entitled to more than that. If the Blancos don't compromise, they could miss Mbappe.
♥ Status Quo
Reports in France on Friday revealed that Mbappe's mother will spend a few days in Doha, where she will meet the Paris Saint-Germain leaders, accompanied by her 15-year-old son Ethan.
According to L'Equipe, there will also be talks over a possible two-year contract extension. Mbappe has yet to make a decision on his near-term future and talks with Real Madrid and a third club are underway, but have yet to be determined, the newspaper said.
"I haven't decided about my future yet," Mbappé said, per ESPN. "I'm cool. I want to take my time because I don't want to get it wrong. I am thinking about it because there are new elements—lots of things, new parameters.

"a lot of parameters to take into consideration. I'm trying to figure it out with my family, so I take the right decision."
I guess we can only wait for the outcome of the Mbappe transfer. In the process of waiting, Mbappe still has many games. If you want to buy a jersey to support him, you can click the link below, or go directly to our website to choose.
√ PSG